Mourad Hanna's blog
Although the COVID-19 virus has put a pause on most of our usual social gatherings this Easter weekend, you and your family can still enjoy all of the fun and interactive traditions the holiday has to offer. Most of these materials can already be found at home so no need to make any additional trips out to the store! Here is how we are spending our Easter weekend at home in #quarantine.
With everything going on, we are thrilled to announce this gorgeous 2 bed 2 bath condo in Mississauga SOLD $37,000 OVER ASKING in just 4 DAYS!
During a time where the world seems to be changing by the hour, we continue to see plenty of movement with our buyers/sellers as the Real Estate market remains hot.
Amid the COVID-19 pandemic and the push for all Canadians to practice social distancing, continue washing their hands, and stay home… this is the time to start your spring cleaning and disinfect your condo (or home!) We've compiled an easy to follow, a 7-day checklist to get your condo germ-free and looking brand new.
The COVID19 virus can last up to 5 days on surfaces if we are not careful and proactive:
RBC: Toronto market is heating up like early 2016
HomeMarket Update
by Steve Randall10 Feb 2020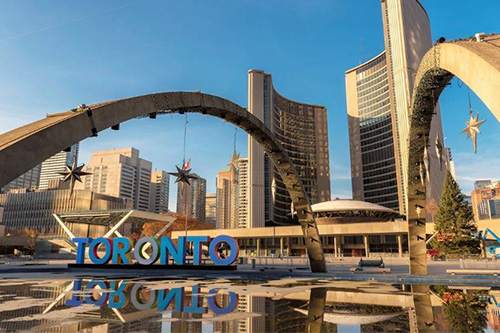 Real Estate Trivia for All Family Members to Enjoy!

Try these trivia questions and see how many you know!
1. Which Restaurant could actually be considered one of the best Real Estate Portfolios in the world?
2. Which Canadian Company owns the most Real Estate across our great country?
The Ontario government has released its rent increase guideline for next year, setting 2.2 per cent as the maximum percentage a landlord can increase most tenants' rent without approval from the Landlord and Tenant Board — the highest increase since 2013.
While every seller wants to get the best price possible for their home, the amount you ask for shouldn't be determined lightly. Real estate pricing IS an art. Getting it wrong could mean the difference between a highly-profitable sale, and winding up with far less money in the bank than you deserve. Fortunately, we can help by coming up with a figure that's competitive and fair. It's all about finding the right strategy.
Comparables matter
A generation entering the market later than their predecessors